Success Stories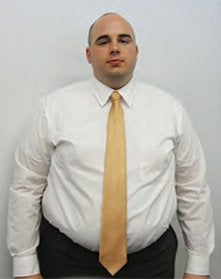 "I LOST 128 POUNDS IN 28 WEEKS AND I FEEL GREAT."
"I have been able to maintain my new weight for over 4 years. I will never go back to that size again, thanks to Ideal Weight Loss Center."
– Cory T.
*Results may vary.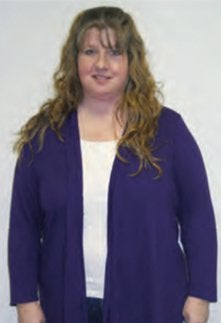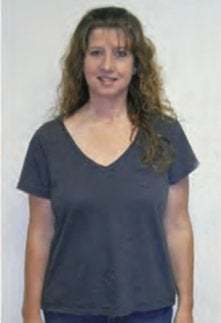 "I LOST 93 POUNDS AND IT HAS CHANGED MY LIFE."
"Thank you to Colleen and her team for providing me not only with support and encouragement throughout my weight loss journey, but with the tools I need to maintain my weight loss."
– Jane C.
*Results may vary.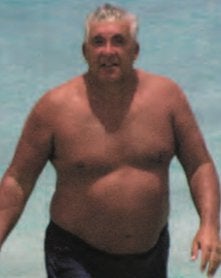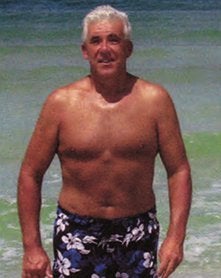 "I WOULD LIKE TO THANK YOU AND EVERYONE AT IDEAL WEIGHT LOSS CENTER FOR CHANGING MY LIFE AND MY WHOLE FAMILY."
"After a short amount of time on the program, I was able to come off my blood pressure medications, and within six months I LOST OVER 40 POUNDS. I FINALLY FELT AND LOOKED GOOD.
The Ideal Weight Loss method works as long as you follow it. Take a look at my pictures. It not only helped me, it also helped my wife.
Throughout this weight loss journey she was able to drop forty pounds just by watching me and doing what I did.
Colleen, I would like to thank you and everyone at Ideal Weight Loss Center for changing my life and my whole family. You took a fat, overweight man and made me into a person that can look into a mirror. Again, thank you for your guidance."
– Norman B.
*Results may vary.
""The great thing about the program is that it's easy to …"
"I would like to say thanks to Colleen and the entire staff at Ideal Fitness & Weight Loss. I always worked out and didn't think my eating habits were too poor. I came in a skeptic and now I have lost 17.5 lbs & 21.25 inches. I would highly recommend this program to everyone. I was most skeptical of the food products- I thought they couldn't be good and aren't REAL food. I couldn't have been more wrong. All the products are quite good! I actually prefer a protein shake most mornings. I'm also taking a stock pile of products to my summer residence. The great thing about the program is that it's easy to follow. I also love that I can now set and alarm weight. If I over indulge too much or too often and my weight goes up, I can sound the alarm. With the program I have something to go back to. This allows me to stay a success story and in the best shape of my life."
– Chris K.
*Results may vary.
"Love it!"
"Great start to the New Year! I love Ideal Fitness! With the help of the "Ideal" team, I have never worked harder, felt better or been happier. They will inspire and encourage you to a better you. Come in and join the family of Ideal Fitness. We have lots of fun!"
– Ellen M.
*Results may vary.
"Go for it!"
"I have been on many diets, but The Ideal Weight Loss Plan has worked the best for me. Plus, it was the easiest one to follow that I have found. I began in the summer on the first day of August. Within 3 months I was at my goal. Having to be accountable every week was the incentive, and having a counselor to talk to about my week. Having to write down everything I ate was a challenge at first, but was "eye opening".
One of the first things I noticed was my energy level returning. Never had I learned the way to count carbohydrates, what was the difference – complex-simple? Now, it is a routine that I follow every day. I also watched my sugar intake, and watched the inches disappear. I can eat anything within reason (have a cheat day), go to parties, etc. I can because I have the knowledge that comes with my program. Stop by and talk to them.
Thanks Heidi for your support and to my friend at church who introduced me to a healthier way of life (a smaller me). Go for it!"
– Harriett C.
*Results may vary.
"I just wanted to take a moment and THANK YOU!! I have been working with you and the Ideal Weight Loss system/team for about 2 months now and I am proud to say that I have lost 40 pounds! Not only have I lost 40 pounds, but I did it during the most difficult time of the year – The Holidays. Usually, this is a time when I gain 10 pounds, become unhappy with myself, and try to motivate myself to get ready for the nicer times ahead – but not this year, and never again.
As you know I commute 3 hours a day for work and generally work about 10 hours a day. This creates a lot of stress and very little time for health. When I talked to you I wanted a lifestyle change. I did not want food or my weight to control me anymore – I wanted to take back control. I also was sick of yo-yo diets and wanted a plan that I could continue for the rest of my life. Through your guidance I have achieved all of that. Although it was challenging at times I began to feel empowered. I understood that I rely on food and drink for comfort, and that is was a vicious cycle because then I would be unhappy. The plan was simple and I began to see results right away, which kept me going and feeling motivated. This was all without having to hit the gym at all! This plan has made me more successful in my personal life and work life as well.
Thank you so much for all help you have truly given me my life back!"
– Timothy P.
*Results may vary.
"Thank you everyone!"
"What an awesome experience Ideal Weight Loss Center has been for me! I was someone who never struggled with my weight until recently. I chalked it up to getting older, hormones or whatever other excuses I could find. Then I met my Nutritionist/Coach Heidi. Immediately, she knew my body better than I did! She recommended I get blood tests to check my thyroid levels because I wasn't losing the weight I should have been within the first couple of weeks.
Low and behold, she was right! My thyroid was so out of whack and after I got it straightened out, the weight came off. I was thrilled! I only needed to lose twenty pounds, and it took quite some time, but the program was simple and straightforward. Heidi was genuinely concerned, a great listener, and very knowledgeable. I couldn't have lost this weight without her and Ideal Weight Loss Center. I'm back to my old self, but with greater confidence, self-esteem and a better healthy lifestyle.
​Thank you everyone!"
– Julie M.
*Results may vary.
"I have no doubts that I will maintain my weight and even …"
"About a year ago, I had met up with some friends for a drink. I hadn't seen one of the guys in about 9 months. When he got there, I heard his voice but didn't recognize him because he had lost about 90 pounds. I was shocked when I realized it was him. I had been concerned about the weight I had put on over the past few years so I asked him how he did it and he told me about the Ideal Weight Loss Program. I decided to make a consultation appointment with you and I'm glad I did. I started phase 1 of the program in February 2012 with the goal of losing 50-60 pounds. In May, I was down 50 pounds with only a few more to go. About a month later, I moved into the maintenance phase because I had met my goal. It has now been a few months since I completed the program and I have to say that while losing the weight was good, keeping the weight off is great. The best part of all, though, is that if I see some weight coming back on, I have the tools to take those pounds back off. The weekly questions seemed monotonous at times (especially when I didn't lose as much weight as I that I would have) but, in retrospect, they were very helpful. When I run into people that I haven't seen in a while, they are shocked to see how I look now. Everyone wants to know how I lost the weight and I always tell them about Ideal Weight Loss Center. Usually, their first reaction is "Is that one of those plans where you're stuck eating their boxed food that tastes like cardboard?" People are surprised when I tell them that it's only 3 Ideal products per day and then everything else I ate came from the grocery store. It's easy to say "I know how to eat healthy". It's a challenge to actually follow through with it, though. After completing the Ideal Weight Loss program, I'm fully confident that I can keep the weight off because I know what foods will keep the weight off and what foods will hinder my maintenance. I can't thank you enough for helping me reach my goal weight and teaching me how to keep the pounds off. I have no doubts that I will maintain my weight and even lose some more, if I choose to."
– Brian B.
*Results may vary.