Flexibility Training for All Ages in Naples
Enhance your Naples weight loss journey with our personal fitness training program
Flexibility exercises lengthen and stretch muscles and are fundamental to any exercise program. Stretching exercises help athletes warm up before and cool down after a workout. With age, our muscles become more rigid and our flexibility decreases, creating daily difficulties in everyday activities. Staying active by stretching regularly helps prevent loss of mobility as well as chronic back pain from poor posture habits.
Benefits of flexibility exercise: *Results may vary.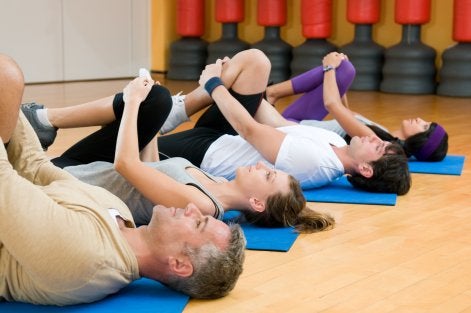 Better overall health and vitality
Decrease risk of injury
Decrease stress
Improve posture
Increased blood flow and nutrients
Reduce lower back pain
Maintaining muscle flexibility allows clients to enhance their aerobic training and strength conditioning and recovery faster from injury. Our Fitness Coaches will develop a plan that coordinates with your weight loss, strength training, or cardiovascular fitness. Flexibility also helps you stay in tune with your body's needs. Call us at (239) 272-3226 to discuss how flexibility can improve your existing regimen and health. *Results may vary.